Immerse Yourself in Elegance: Host a Tea Party in Miami
Immerse Yourself in Elegance: Host the Perfect Tea Party in Miami
What is your first thought when you hear 'tea'? An afternoon spent with friends, a little gossip, delicious food, and plenty of tea! Most of us associate tea with a perfect afternoon out with friends. Did you know you can host your own Tea Party? You can create a special atmosphere using colors, food, and drinks!
Even if you don't think you are the perfect host, you will become the top host if you plan your tea party well. The hardest part of hosting any party is to plan it out well. And a great tea party should be planned perfectly.
This blog is a simple guide to help you plan an amazing tea party and improve your experience!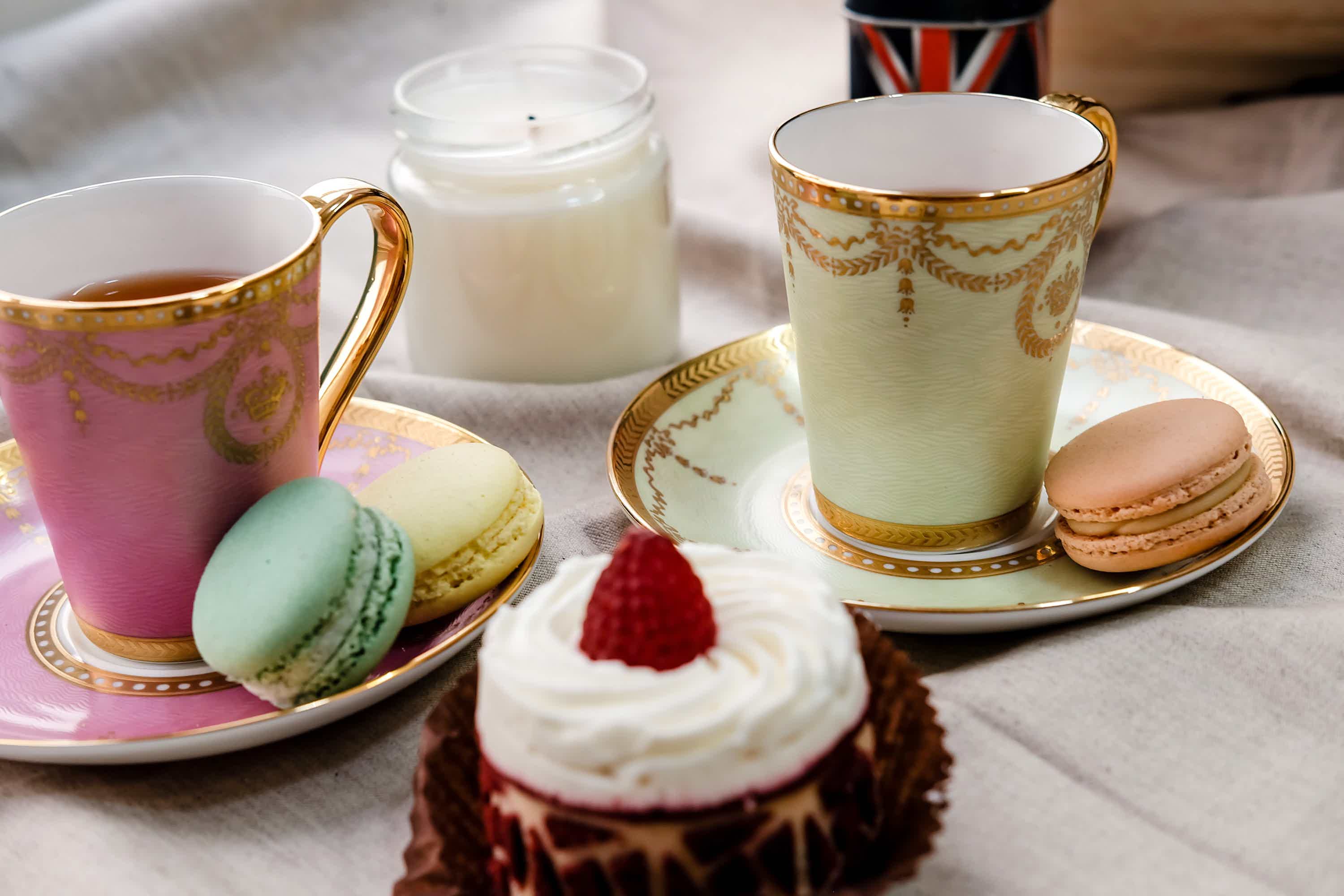 Easy guide to host your next tea party at Lolita Dessert Club
Hosting a tea party is a wonderful way to gather friends and loved ones for a charming and elegant affair. Whether it's a casual afternoon get-together or a special celebration, a tea party creates an ambiance of relaxation and sophistication. If you're planning to host a tea party and want to ensure that every detail is perfect, we've compiled the best tips to help you create an unforgettable experience for your guests. Let's dive into hosting a delightful tea party, from tea selection to table settings.
1. Plan the Guest List: before anything else, you need the number of guests you will invite to the tea party Miami. This way, you will comfortably accommodate each person in the room. Consider inviting a mix of close friends, family members, or colleagues who would appreciate the tea party experience.
2. Choose a Theme: Selecting a theme can add a touch of creativity and excitement to your tea party. Whether it's a garden tea party, a vintage-inspired affair, or a whimsical tea party for children, a theme can guide your decorations, menu, and overall ambiance. If you dont have experience planning this type of event, we are here to help you! Besides catering, we also offer decoration services and more.
3. Choose the Perfect Tea
The star of any tea party is, of course, the tea itself. Select a variety of high-quality loose-leaf teas to offer your guests, including:
Black Tea
Green Tea
Herbal Tea
Iced Tea
Consider their preferences and provide various options to cater to different tastes. Ensure you have appropriate tea accessories, such as teapots, infusers, and tea strainers, to make the brewing process seamless and enjoyable. Every detail is important to you, and we know this.
4. Set the Ambiance
Be a charming and inviting atmosphere that captures the essence of a traditional tea party. Decorate your space with floral arrangements, delicate lace tablecloths, and vintage tea sets. Soft background music and scented candles can add a touch of elegance and relaxation.
5. Plan the Menu
A tea party in Miami is incomplete without delectable treats and finger foods. Prepare a variety of bite-sized sandwiches, scones, pastries, and cakes. Classic favorites like cucumber and cream cheese, smoked salmon, and egg salad sandwiches are always a hit. Remember to include a selection of jams, clotted cream, and lemon curd for the scones. Balance the flavors by offering sweet and savory options catering to different palates.
You can check our menu and choose your favorite desserts!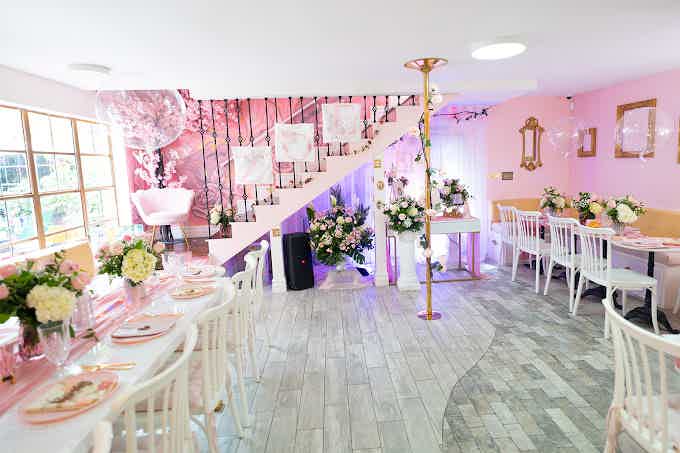 6. Serve a Variety of Treats
Prepare a selection of finger foods and treats to accompany the tea. Traditional tea party fare includes sandwiches, scones with clotted cream and jam, petit fours, pastries, and biscuits. Consider dietary restrictions and offer vegetarian, gluten-free, or dairy-free options to accommodate different preferences.
7. Never forget elegance
Present your tea party Miami treats with style and elegance. Use tiered serving stands to showcase the sandwiches, scones, and pastries. Arrange the food aesthetically pleasing, ensuring a harmonious balance of colors and shapes. Add fresh flowers or edible garnishes for an extra touch of beauty. Presenting is key, enhancing the visual appeal and adding to the overall experience.
8. Accompaniments are necessary!
In addition to the tea and food, offer a range of accompaniments to complement the experience. Provide milk, sugar cubes, honey, and lemon slices for guests to personalize their tea. To add a twist to the tea flavors, consider offering a selection of flavored syrups or spices, such as cinnamon or nutmeg. Thoughtful additions like these allow guests to tailor their tea to their preferences.
9. Fun activities are a must!
Consider providing conversation starter cards or small games to spark interesting discussions. Encourage guests to share their favorite tea-related anecdotes or engage in light-hearted tea trivia. Creating a warm and friendly environment will make the tea party Miami event memorable.