7 spots to try top Desserts in Miami
7 spots to try top Desserts in Miami
The Lolita Dessert Club is a small business, just like many others that are popping up all over Miami. Beyond the desserts and unique tea rooms, you will be part of the Lolita Dessert Club! They have a unique way of delivering their product and a unique menu to match the experience.
The perfect pink and cozy place for your sweet afternoons! They offer a wide selection of desserts, from cakes to ice cream to lava cake. Located at 17840 W Dixie Hwy, North Miami Beach, FL 33160, this is a top place to enjoy desserts in Miami!
Order from the comfort of your home, or come and visit them and feel part of the Lolita Dessert Club!
Dasher & Crank / Matcha Café
This place is for ice cream lovers wanting more than just a simple chocolate ice cream. Dasher & Crank is a craft ice cream shop located in Wynwood. You can find it at 2211 NW 2nd Ave, Miami, FL 33127. They work with a team of professionals that create and hand make each ice cream flavor they offer. With various flavors, this is a place to visit on those summer days in Miami.

What they offer exceeds your imagination; they have around 400 different flavors! On the other hand, you can also order different matcha flavors if you are a matcha lover.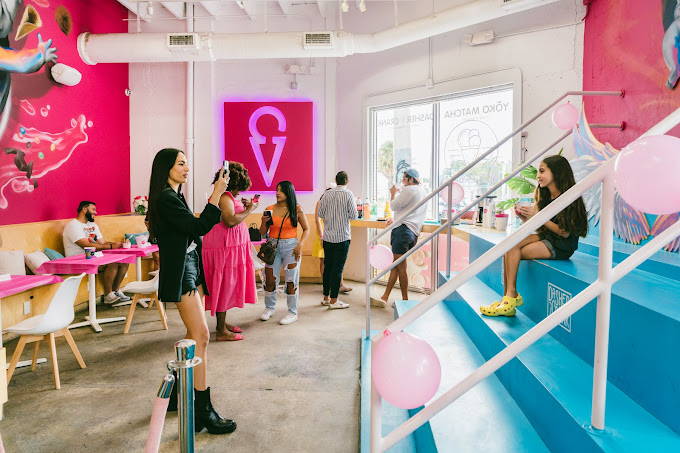 Better Sweet Vegan Bakery
Located at 1610 NW 20th St, Miami, FL 33142. BetterSweet, is a local Miami dessert place but with a twist! All of their creations are completely vegan! If you have been wondering where to find delicious vegan sweets, this is the place for you. BetterSweets was founded in 2015 by a Venezuelan and self-taught baker. You can visit their website and find vegan custom cakes, vegan cookies, cake pops, and even pies! Finding vegan desserts in Miami, is possible, and this is one of the top options.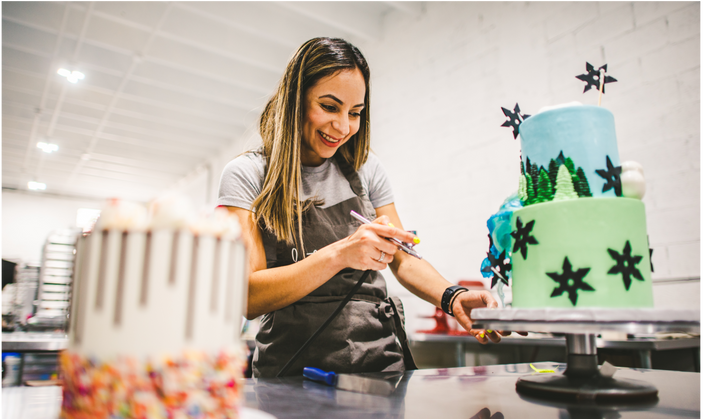 Looking for new donut flavors in Miami? Then you have to visit "The Salty Donut." It's a small but popular place for donut lovers to go and get a tasty snack. The Salty Donut has become a renowned destination for those that love gourmet donuts. Their unique flavors, artisanal toppings, and creative combinations make these donuts something different. There's something for everyone, from traditional glazed donuts to exotic offerings like guava and cheese or maple bacon.

How do we know this is a top place in Miami? Well… probably because they constantly have long lines to buy their products. If you are tired of the basic Dunkin Donuts or other highly processed donuts, you must visit this place!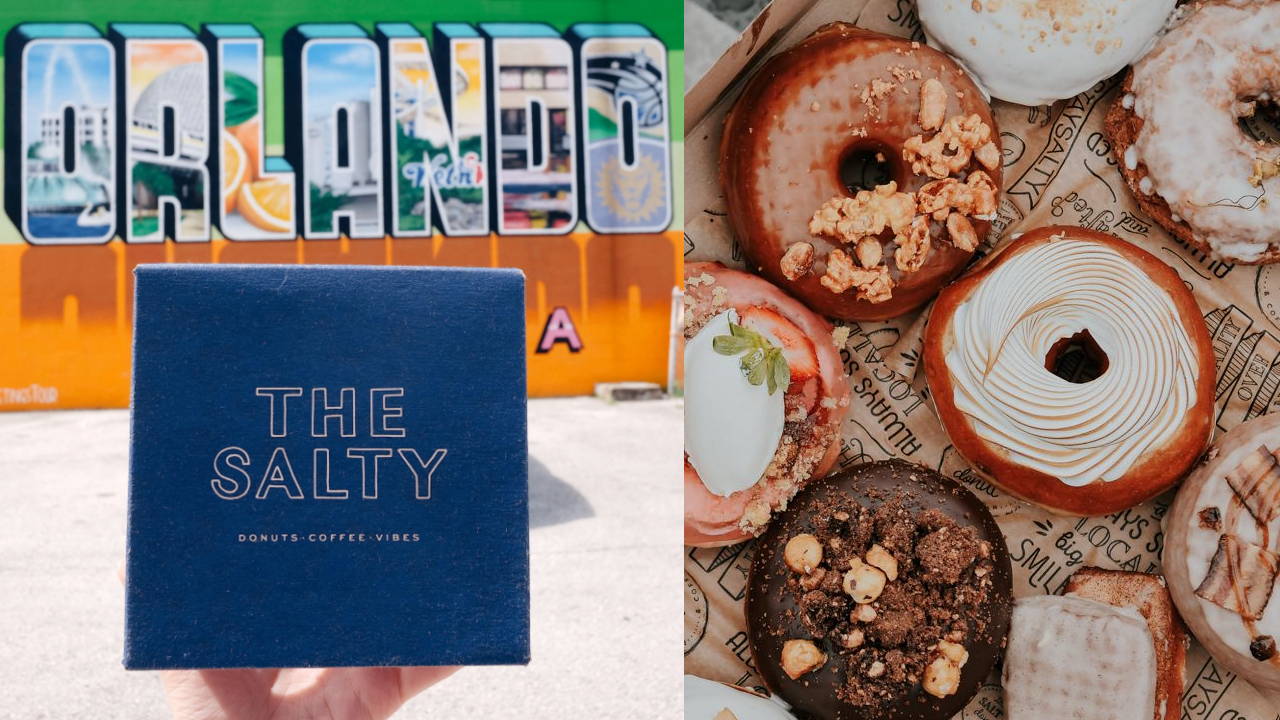 Bachour by Antonio Bachour is a Downtown Doral restaurant, and according to reviews, it's a nice place for a brunch day. They have a contemporary American menu that offers desserts such as petit-gateaux, macarons, and bonbons. The flagship bakery and restaurant is at 2020 Salzedo Street in Coral Gables.

Enjoy their full breakfast and bakery services, but remember to always make a reservation before! If you want to spend an afternoon trying new desserts in Miami, chances are that there is going to be a waiting line. Popular places are visited by many people, so keep this in mind!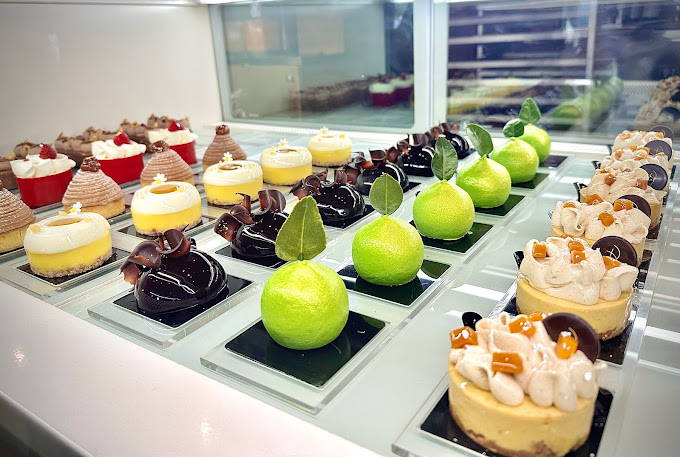 Lulu's Nitrogen Ice Cream
For a fun and unique ice cream experience, head to Lulu's Nitrogen Ice Cream. Why liquid nitrogen? This is used for its physical properties. They freeze the ice cream on the spot using liquid nitrogen, creating a smooth and creamy texture. With customizable flavors and mix-ins, it's an interactive and delicious way to enjoy ice cream.

Ice creams are made with quality and unique ingredients, such as milk from local farmers from happy cows. Their fruits are also locally harvested, so availability depends on the season. When you combine this and a splash of liquid nitrogen, you get unique results you have never tried!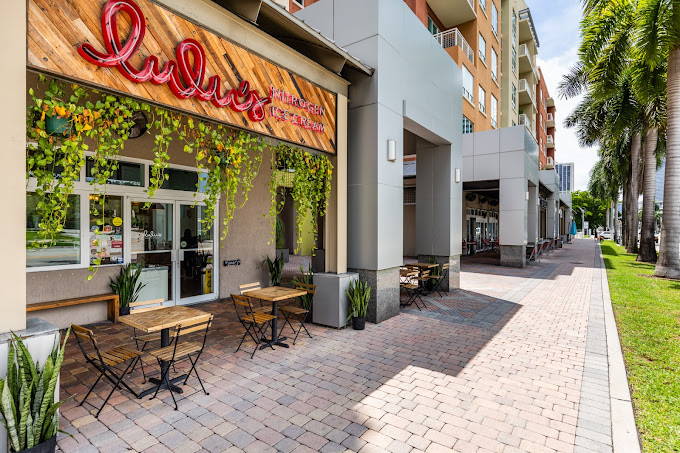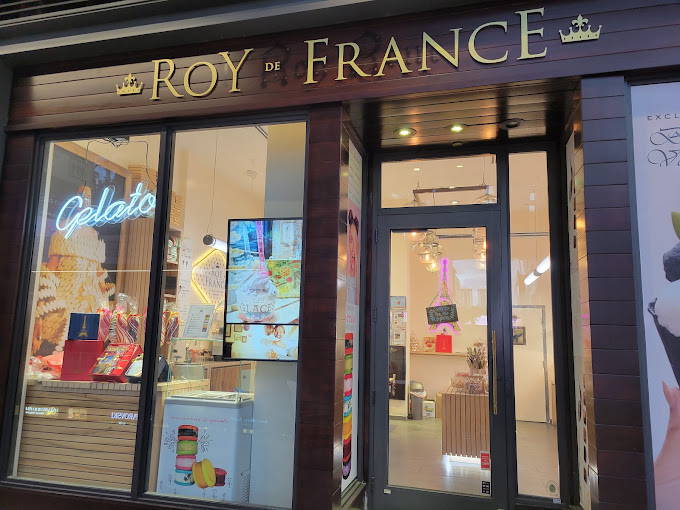 Roy de France has been a restaurant and top dessert shop in Miami for quite some time now. This place is a must-try for all dessert lovers looking to try new things. The restaurant is famous for its incredibly delicious desserts that will make everyone fall in love with them.
There are tons of desserts available at Roy de France, and each one is amazing. Whether you like cakes, pies, ice cream, or any other dessert, you'll find it in this restaurant. This place offers more than 50 different desserts. That's a huge number considering that most restaurants don't offer many different desserts. They are located at 701 S Miami Ave #335B, Miami, FL 33130.
Did you already know about these amazing places in Miami? We encourage you to learn about the desert scene near you and have a sweet experience you will remember! Whether you're a fan of classic treats or adventurous flavors, these great places will undoubtedly leave you with unforgettable sweet memories of the Magic City.
Now time to enjoy your dessert exploration in Miami!